HOW LEADERS CAN INCREASE THE CAPACITY FOR LEARNING IN THE FIRM
— a TalentMiles Talk with Dr Therese Grohnert, Maastricht University
As the pandemic continues and shifts its form, it is increasingly evident that work, and the organisation of work, are being transformed. At the same time, instead of the immediate-survival mode of leaders, the horizon is widening, and the topics are extending beyond the pandemic. But how can an organisation prepare for any future in a situation as ambiguous as the present?
 
Successful companies recognise that they need to focus on 'learning' instead of on meticulous 'planning'. The core question is: How can top-management, and any leader, increase the capacity for learning on the organisational level, the team-level, and the level of the professional
We invite you to listen in to a conversation with Dr Therese Grohnert of one of the leading research groups on learning and development in Europe. The conversation is hosted by Bo-Magnus Salenius, TalentMiles.
TALENTMILES TALKS – FREE ONLINE EVENT
October 8th 2020 at 15:00-16:00 CET
Sign up for the webinar here. You will receive a link to the webinar by email on the 7th of October.
If you're unable to attend live, register anyway!
We'll send you the on-demand recording after the event.
The online event will be recorded and distributed as a podcast later.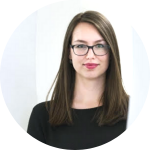 Therese Grohnert is assistant professor at the School of Business and Economics at Maastricht University in the Netherlands. The interdisciplinary research of the group is carried out in close collaboration with practice, including field-based research along with consultancy work. The work of Dr Grohnert focuses e.g. on how professionals can make better decisions by continuously learning as part of their daily work. She combines insights from different domains to the context of professional service firms, looking at the organisational, the team, and the individual levels.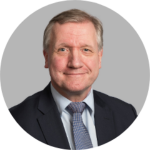 Bo-Magnus Salenius is Co-founder of TalentMiles. He is one of the European pioneers of designing formats for 'learning-by-questions' in leadership team and strategy development in global and decentralised teams.