THIS IS HOW IT WORKS: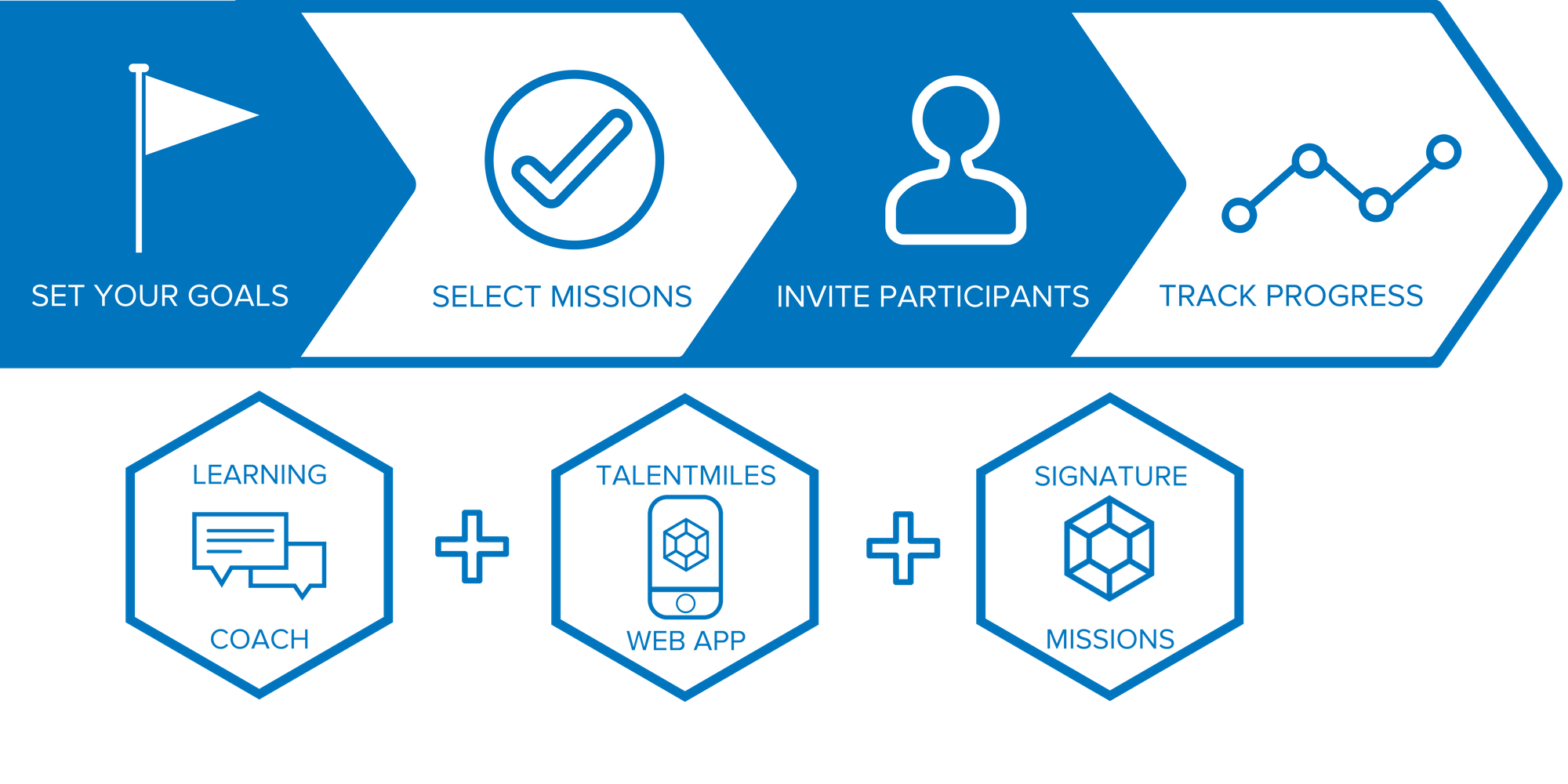 Set your goals – The solution is tailor-made according to your company's needs and demands.
Select missions to learning path – We offer the participants a personal learning path that is specifically designed to create the results your company wants to achieve.
Invite participants – The amount of participants depends on your company's needs. Our concept enables an unlimited amount of participants.

Track progress – The progress of each individual is made visible by the learning miles that participants earn by completing tasks. Keeping score of learning miles provides a simple overview of how the participants are performing.
Learning coach – A learning coach challenges and coaches the participants and makes sure they proceed on their learning path.
TalentMiles Web App – A mobile-friendly solution for facilitating, supporting and measuring action. The TalentMiles web app is easily accessible anytime and anywhere.
Signature Missions – The TalentMiles Signature Missions boost action as the tasks are done in the own work environment together with colleagues.