26th  OF MARCH, 13.00 (GMT+2)
LIVE WEBINAR

HOW TO LEAD A SUCCESSFUL REMOTE TEAM
New digital solutions are changing the way we work, enabling us to work more freely and make us less dependent of our physical location. This has opened up better possibilities for parents to combine work and family life, for people leading multilocal lives and for remote teams to work effectively together.
Now with the spread of the COVID-19, many are told to work from home as a preventive measure. Many also  choose to work remotely, when possible, to minimise the risk of contamination. Work is being restructured on a very short notice, demanding us to  find functional and effective ways to work remotely.
In this webinar, Annika Häggblom and Erika  Hyppönen from TalentMiles will share their thoughts and best ideas for how to maintain a high standard of collaboration, teamwork and leadership, even when you are not working in the same  location as your colleagues.
We will talk about:
the challenges and opportunities of working remotely
how to best lead a remote/virtual team,

 

maintaining a high standard on the quality of work and

 

collaboration
how to create and maintain a high level of psychological safety in a virtual team
our best tips, tools and activities for productive remote/virtual teamwork
Join us in the discussion on Thursday the 26th of March at 13.00 (GMT+2)!
SIGN UP: March 26th 2020 at 13.00-13.45 (GMT+2)
The webinar will be streamed live from Helsinki  on Thursday the 26th of March at 13.00 GMT+2. Sign up for the webinar by sending an email to  info@talentmiles.pro. You  will  receive a link to the  webinar  by  email on the  25th  of  March.
If you have questions that you would like us to discuss  during the  webinar, please include  them in your email. The webinar will be recorded and distributed as a podcast later.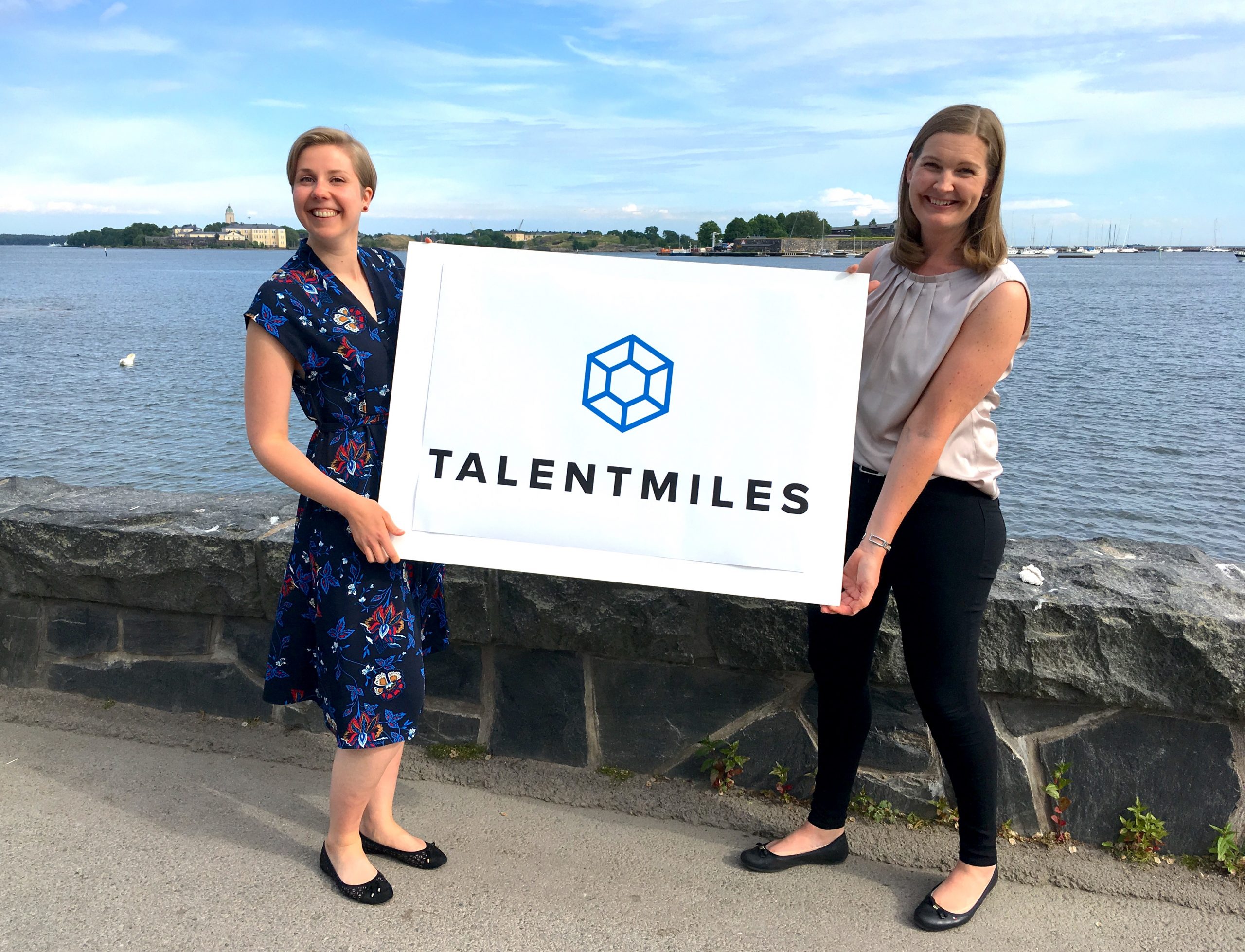 Annika Häggblom is Head of Learning Experience Design at TalentMiles and devotes much of her time to developing tools and processes for better team collaboration.
Erika Hyppönen is Learning and Development Manager at TalentMiles and helps managers and teams to learn and develop new ways of working and leading.
TALENTMILES IS THE PROUD PARTNER OF: