Resilience: Corporate staying-power in uncertain times
— a conversation with Noel Keeley, CEO, Musgrave Group
If you're unable to attend live, still register!
We'll send you the on-demand recording.
Join this online event to explore how the CEO of a company recognised for its capacity to reinvent, is approaching the present challenges. Musgrave is one of Europe's most successful family-owned businesses with a 140-year heritage in food and brand innovation. Topics of focus for this discussion include:
What has enabled the continuous progress of Musgrave – before and during this pandemic?
How does the CEO perceive and leverage his role supporting agility, teams and leaders throughout the company?
How will the leadership sustain business, creativity, and flexibility in the uncertain 12 months to come?
The conversation will be led by professor Wim Gijselaers of Maastricht University and Bo-Magnus Salenius, founder of TalentMiles.
TALENTMILES TALKS – FREE ONLINE EVENT
August 26th 2020 at 14:00-15:00 CET
Sign up for the webinar here. You will receive a link to the webinar by email on the 25th of August. The online event will be recorded and distributed as a podcast later.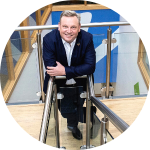 Noel Keeley is CEO of Musgrave Group, Ireland's leading food retail, wholesale and foodservice company. Noel has a particular interest in business transformation, organisational development and change management.
Musgrave is one of Europe's most successful family-owned businesses. Together with its retail partners, they support more than 41,000 jobs, in more than 1,400 stores and offices, with combined total retail sales of €5.4 billion.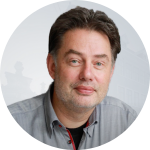 Professor Wim Gijselaers chairs the Department of Educational Research and Development at the School of Business in Maastricht University. This is one of the largest and leading research groups on team learning and challenges of building expertise. Current research activities of the team involve some of the leading financial services-firms  and international companies in a large number of other industries.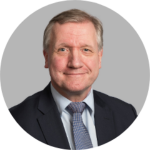 Bo-Magnus Salenius is Co-founder of TalentMiles. He is one of the European pioneers of designing formats for 'learning-by-questions' in leadership team and strategy development in global and decentralised teams.