TALENTMILES TALKS:
HOW TO STRENGTHEN CULTURE IN REMOTE TEAMS IN DEMANDING TIMES?
If you're unable to attend live, still register!
We'll send you the on-demand recording.
  The present and global situation is challenging companies, employees and leaders alike at work in many ways. The insight has started to grow in the minds of most leaders, that the present and trying times can potentially be the most creative and reinventing of times. The aim of this online event is to guide any leader to an overall agenda of practises for capturing and increasing the capacity for creativity and learning in remote teams. Participation is free of charge.
The online event is produced by TalentMiles in cooperation with professor Wim Gijselaers, the leader of the Department of Educational Research and Development (ERD) at the School of Business in Maastricht University. It provides a forum for dialogue between research, leadership practitioners and developers for creating better responses to challenges of leadership and learning  in working life.
A recording of the online event will be distributed free of charge. The recording will be made available especially to Master and PhD students of the ERD to develop a better understanding about practice and how practise and research can connect.
TALENTMILES TALKS - FREE ONLINE EVENT: June 16th 2020 at 15:00 CET
Sign up for the webinar here. You will receive a link to the webinar by email on the 15th of June.
The online event  will be recorded and distributed as a podcast later.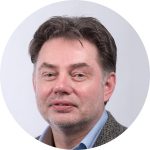 Professor Wim Gijselaers chairs the Department of Educational Research and Development at the School of Business in Maastricht University. This is one of the largest and leading research groups on team learning and challenges of building expertise. Current research activities of the team involve some of the leading financial services-firms  and international companies in a large number of other industries.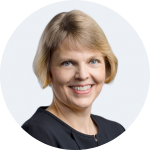 Eeva Sipilä is CFO and Deputy to CEO at Metso. She joins the webinar with extensive experience of leadership of change in global industrial corporations that rely extensively on remote teamwork and team leadership. Eeva is recognised as an exceptional leader with a leadership-critical talent for making complex corporate strategy engaging and meaningful not only with fellow executives and external stakeholders, but specifically to all categories of company employees.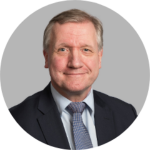 Bo-Magnus Salenius is Co-founder of TalentMiles. He is one of the European pioneers of designing formats for 'learning-by-questions' in leadership team and strategy development in global and decentralised teams. In recent years, a signature design of the TalentMiles team was awarded the INMA Innovation System of the Year -award for the application by a client in the news media industry. Currently the team supports building self-driven leadership and team-learning cultures in companies across 7 industries.